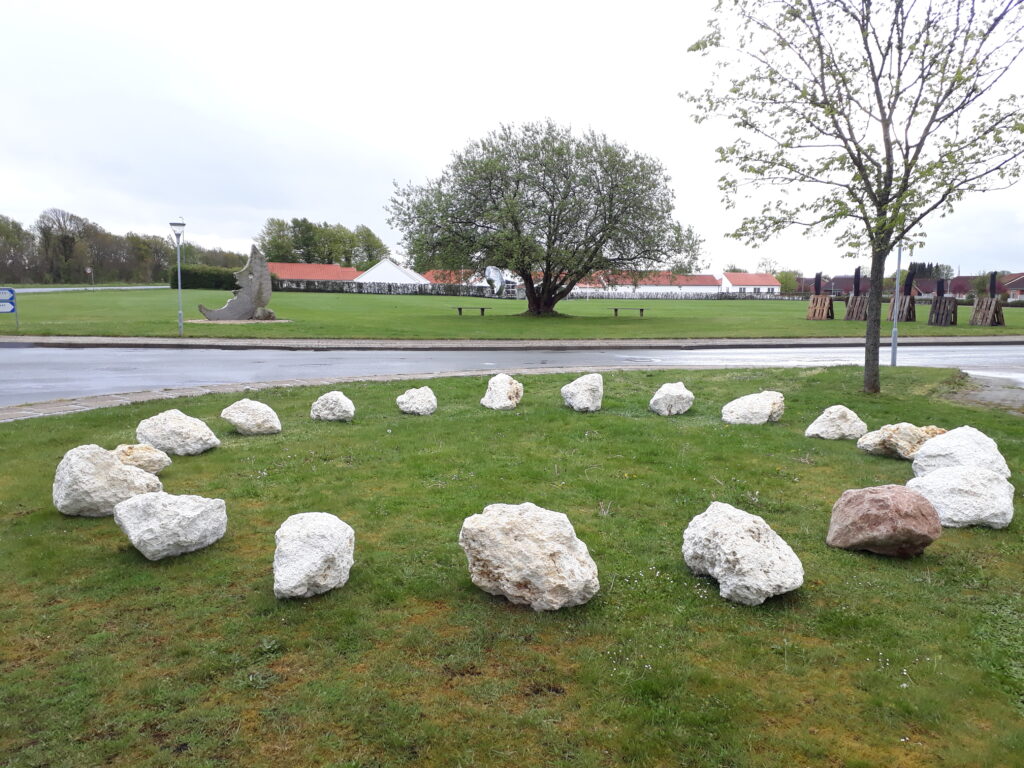 Equalized (Stillet lige), 2019
Coralstone, granite
Sculpture
H65 x B700 x D700 cm
Equalized consists of 19 stones, organized in a round circle. The 18 white rough coral-stones did I find at Fakse Limestone Quarry. 63 mio years ago the stones were here part of a lively coral reef. The read stone is a granit stone. I found it on a farmers field at South Seeland. It grow out of the mud where it had been laying, since it came to Denmark during the last Iceage. All stones have different sizes and forms. I use materials from the nature and their geological history to discuss the subject of "Homo Migrans" – man's eternal wandering. Organized in a circle I also discuss the possibilities of equality across differences by equalizing all stones in relation to the center of the circle.
Equalized was prepared for and exposed at IX International Sculptural Exhibition at Ølgod, Jutland. Theme: Homo Migrans – Man's eternal wandering.